Your Dream Vacation
Starts Here
Helping You Relax, Reconnect, and Create Memories to Last a Lifetime
Your Dream Vacation
Starts Here
Helping You Relax, Reconnect, and Create Memories to Last a Lifetime
Plan An Adventure Today, Share The Memories For A Lifetime
At Family Travel Boutique we work with our clients to plan extraordinary custom family vacations. We pride ourselves in providing our clients with Stress Free and Personalized Concierge Vacation Planning Services.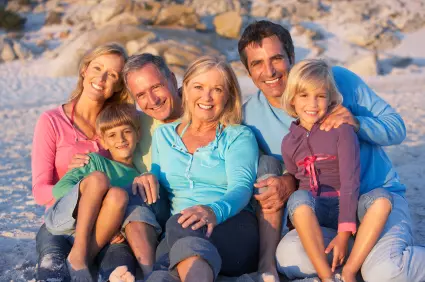 "Having Kim create your Disney vacation is a must - she makes the entire process easy and has the best recommendations based from experience. My family has used Kim several times and can't imagine planning these trips without her!"
- Denise V
"Kim was awesome to work with. We were planning a trip to Disney for the four of us and my mother-in-law. The thought of managing character meals and fast passes for 5 of us over 7 days was incredibly overwhelming. Add in the ridiculous cost of airfare, and... She was on top of everything and kept us in the loop. She was knowledgeable and easy to work with!"
- Dana K
"Kim planned the perfect spring break getaway vacation for my husband, me and 5 year old twin girls. She thought of everything and the experience went far beyond our expectations. We highly recommend her, 10 stars!"
- Amy W
"Kim recommended a fantastic family adventure vacation at Hotel Xcaret in Mexico, which was just perfect for us! She took care of every detail, right down to dinner reservations at the resort, making it super easy! This is our third vacation that Kim has booked for us and we couldn't be happier with her services. Thank you Kim!"
- Jenny N
"Kim is an excellent travel agent! She recommended the Polynesian Resort due to them having a great pool for our children. When we first arrived at the resort we had an issue with our room and I was able to text Kim & she got right back to me. Everything was taken care of and we had a Magical time in WDW! I would definitely recommend Kim for your travel vacation."
- Kerri J
"Kim is an excellent travel agent. I've used her for many years now and she always provides excellent service. She helps find resorts to meet my family's needs and always looks for the best deals. Even when I'm on my trip if an issue arises I can always text her and she immediately gets in touch with the resort that I'm at to resolve any potential issues."
- Heather K
"Kim was quoted in a NY Times article, so not having a regular travel agent, I decided to use her, and I am so glad I did. She handled everything for three families from different areas of the U.S., on an Alaskan cruise, including our shore excursions and air transportation to Seattle. Everything went smoothly; she thought of everything; her follow-up was perfect. If you want a flawless trip, go to Kim in Cherry Hill. She's A++."
- Grace M
"This is the second trip that Kim planned for us and again her work was excellent. The first trip was to Disneyworld and we had a great time. She was thorough and very attentive, even when we were on the trip itself. She made herself available for us. Our second trip was to Montreal. It was the first time for us there. We asked her to prepare an itinerary for us, which we followed closely. It was very helpful. The food in Montreal was amazing and Kim's recommendations for restaurants were on point. Highly recommend her services."
- Jack C
"Kim was great! She was easy to reach via phone or email and made good recommendations about food, hotels, and activities.
Kim booked everything for us (airfare, hotels, dinner reservations, car rentals, etc.) and made excellent choices on everything. She told the staff at the hotels that it was our honeymoon so we got special treatment. She even reached out to us while we were away to make sure everything was going well. I would not hesitate to recommend her!"
- D and J
"Kim organized a trip for my husband and I and we had the most amazing time. Everything was scheduled and organized perfectly! The entire trip was stress-free and the timing for everything was perfect. We wanted to do an adult fun Disney trip, and everything she planned was exactly that! Many guests at the hotel were having issues with their reservations or magic bands, and we did not experience one issue or inconvenience the entire trip. Kim did an incredible job and we cannot wait to go back to Disney and use her again!"
- Caity