So as I said above this week I attended my annual Sandals and Beaches training. To maintain my status as a Sandals and Beaches Certified Specialist all agents must attend a yearly workshop. I believe it is important for my clients that I keep up to date on what is happening at the resorts. So I thought then this week I would share with you what is new at Beaches Turks and Caicos.
I really do love the Sandals and Beaches brand. I know that my clients will receive the service and attention they deserve when going to these resorts. I know my clients are not going to be bothered about trying to buy a time share. Also Sandals and Beaches has a strict No Tipping policy so all clients is going to be treated the same. So check out all that is new at all the resorts. These resorts offer true gourmet dining and premium liquors.
Beaches Turks and Caicos
I really love this resort for families. First, it truly has one of the best beaches in the Caribbean and the water is so clear and blue. They have been updating the resort as well. The photos below are the upgrades in the Caribbean Village. I really love the blue and modern look. I have to say the rooms really needed the upgrade. There are actually 5 different villages on the resort so lots of room options. Also they a lot of choices with more than 1 bedroom to fit larger families.
Caribbean Honeymoon One Bedroom Concierge Villa Suite
Also as I said they are adding Julia the new Sesame Street character to the resort. This goes along with their larger commitment to serving families of children with Autism. Beaches is the first resort company in the worlds to complete the IBCCES training and Autism certification. As well the Kids Camps are Certified Autism Centers. All of the staff have been trained and certified to work with children with autism. Even pre-teen and teens with autism, though they are in age appropriate groups. Along with Julia joining the Sesame Street gang the kids can join her at Art with Julia where she shares her love of painting and the kids get to express themselves through art. But truly they are great at working with all kids. The great thing about Beaches resorts is that they will take the younger kids into the Kids Club and it is all included. This is why I recommend this resort to families with babies and toddlers.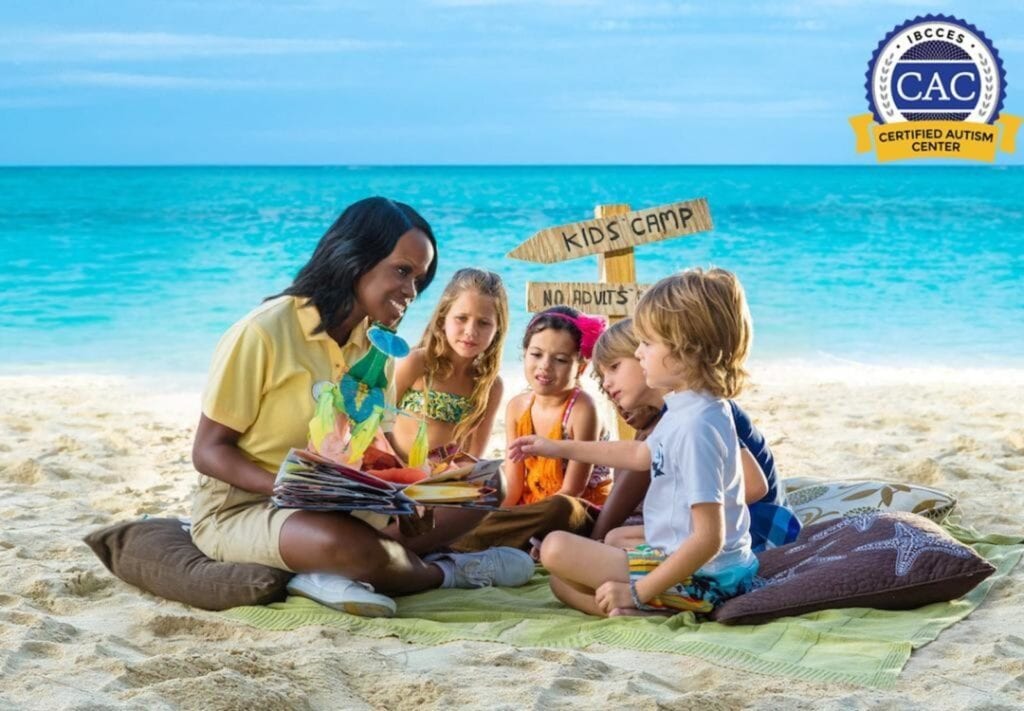 The resort is also adding Voila experience to the resort. These are special kids shows created by Creativiva. Along with the Beach Party there will be a different show each night for the family to enjoy. They have Jungle Book, Alice In Wonderland, Pirates and more. There really was not a lot to do here at night so I am glad to see these new shows.
Along with all that is new in Turks and Caicos, we will start to see these upgrades at Beaches Negril and Beaches Ocho Rios as well. Again, I love the Beaches resorts for families. They truly have something for everyone. But let's not forget that Mom and Dad need a break too. Even for a long weekend, I think it is a great idea to have some couple/adult time. It is a time really reconnect. Sandals of course has so many great options. Even better, who want to reconnect in an Over The Water Bungalow. Mom deserves it right!!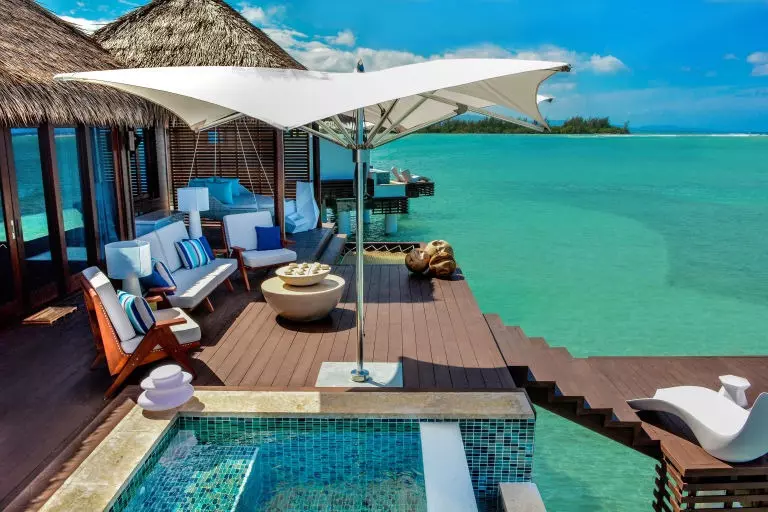 P.S. Would you like to stay up to date with our latest family travel tips and information on the newest family resorts, destinations and more? Click the button to enter your Name and Email address. To say Thanks we will also give you FREE access to our Ultimate Packing List.